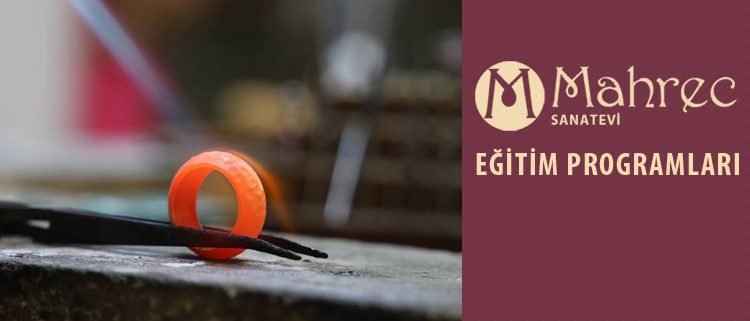 In the Ottoman Empire jewellery and stone processing have been among the art forms liked and supported by Ottoman sultans. In the 16th Century, many art forms, including jewellery, have reached their peak and masterpieces have been crafted both as ornaments and jewelled goods. Especially during the reign of Kanuni Sultan Süleyman, who is also known as Süleyman the Magnificent, the zergeran (jewellery) squad in the palace produced jewellery one more magnificent than the other. Multi colourfulness and variety in the Ottoman palace culture constituted the style of using independent jewellery pieces by gathering them together.
WHAT IS TRANSFIXING?
Transfixing literally means fixing, striking or fitting. The work of placing precious stones such as brillant, diamond, emerald, ruby and sapphire into metal stone nests such as gold and silver, and decorating them is called the art of transfixing. The artists who are involved in this branch of art are called "trans-fixer".
Transfixing is one of the least affected professions in the sector from mechanisation.
HOW TRANSFIXING IS DONE?
The first step of the process is affixing the item on the "rokela" (shellac stick). After this, the stone is set on the product. Then the stone is fixed by clutching or spinning procedure. The jewel is then emblazoned with various patterns and motifs if desired and finalized by cleaning and shining of the jewellery.
TOOLS USED:
Steel chisels
Wooden clamp or iron clamp
Drill bits and milling cutters
Plyers and wooden "rokela" handles (shellac stick)
Oil stone
Shiny paper
Tweezers and loupe
Training time: 112 hours
https://www.mahrecsanatevi.com/wp-content/uploads/2014/08/5.jpg
400
750
ahmet
https://www.mahrecsanatevi.com/wp-content/uploads/2019/03/logo-1.png
ahmet
2019-03-20 15:40:11
2019-03-20 15:40:11
TRANSFIXING TRAINING IN JEWELLERY AND ORNAMENTS