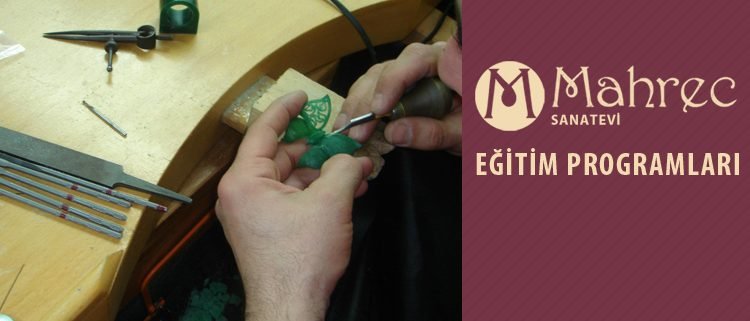 Design is conveying dream, curiosity and feelings into drawing and constitutes the first phase of production in an existing area. Design starts with the first stroke of the pencil on the paper, which then sets on a mysterious journey through the very essence of life, distilled by the mind of the designer until it becomes jewellery.
Jewellery design has been at the forefront of the deliberation surrounding jewelcrafting, especially during the past decade. Design is the spirit of jewellery, in which various artists from Leonardo Da Vinci to Boticelli, or various brands from Cartier to Bulgari have stamped their style by their masterpieces.
We can now reach out the drawings which the Ottoman Palace jewellers used while creating the sultanate jewellery from various resources which emerged today to the daylight.
Jewellery and Ornament Design Drawing Techniques Training work in line with workshop trainings. As Mahrec family we present to our students not drawing jewellery paintings but training for designs that can be wearable with their ergonomy and can be sold with their economy by supporting creative power.
All stages from individual jewellery design to forming a collection; from jewellery design to its technique and philosophy constitute the content of our lectures. By opening the sources which the designer is fed, we want our students to spend their times for not the purpose of discovering them but that of internalizing them.
Jewellery and Ornament Design Drawing Techniques Training
Definition of the course
To form ornaments and jewellery illustration examples that can be practised and produced by using basic drawing techniques.
General Content
1- Basic drawing techniques and pattern applications
2- To form sketches
3- What is design? (Design principles and elements)
4- To design, illustration and production processes
5- Differences between design and illustration
6- Thinking production while drawing
7- Form and function expression methods in drawings
General Programme
1- Point, line, texture, perspective, shadow and colour studies
2- Pattern studies
3- Copying
4- Forming sketches
5- Passage to ornament drawing; forming illustration examples
6- Passage to ornament design
7- Preparing for the collection
Concept identification
Choosing auxiliary material
R-D, sketch process
Forming illustration examples
Preparing portfolio
* Design I:          96 hours
* Design II:         48 hours
Total:                    144 hours
https://www.mahrecsanatevi.com/wp-content/uploads/2014/08/2.jpg
400
750
ahmet
https://www.mahrecsanatevi.com/wp-content/uploads/2019/03/logo-1.png
ahmet
2019-03-20 15:38:39
2019-03-20 15:38:59
JEWELLERY AND ORNAMENT DESIGN DRAWING TECHNIQUES TRAINING